Services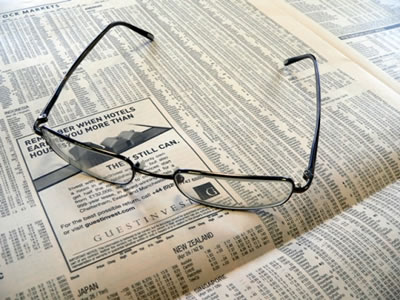 Working Capital Improvement: Improving working capital performance enhances your company's competitiveness by increasing its return on invested capital (ROIC). However, generating cash through working capital improvement can be easier said than done. MDS helps you overcome the myths and the one-size-fits-all prescriptive solutions by focusing first on maintaining your customer and supplier relationships. We go beyond simple Balance Sheet analyses to create a measured, multi-faceted approach that achieves the most improvements first.
Financial Advisory: Your Finance Department is charged with everything from establishing and maintaining an effective capital structure (with sufficient dry powder) to providing cogent, digestible information that details your financial position and performance. This includes insuring you are billing and collecting in a timely fashion while managing your payables. MDS Group members have provided supplementary support creating financial procedures, selecting and implementing financial software, negotiating with vendors, evaluating and managing capital projects, updating payroll processes, and reducing DSOs.
Business Planning: MDS Group believes in the adage, "If you fail to plan, plan to fail." MDS Group works with clients to plan to succeed. In a Business Planning engagement, MDS Group works initially with your team to step back for a strategic view. Then, with a common vision, MDS Group helps create initiatives that foster urgency and the creation of shareholder value by diligently employing strict processes and statistical measurement. Your Business Plan will add predictability, stability, and growth while mitigating risk. Whether implementing major changes or minor revisions, the Plan becomes the map and headlights of your business to get your whole team pulling in the same direction.
Litigation Support: When disputes arise concerning a company's business practices or financial condition, MDS Group helps resolve these matters by providing expert analysis and legal testimony. Over the years, legal counsel has solicited our expertise in many disputes, and we have rendered opinions and offered expert testimony forensic accounting, business interruption, intellectual property, economic loss, business valuation, and post-purchase price variances.
Strategic Marketing: As you navigate these interesting times, competitors are attempting to do the same, at your expense. It is important to refine and update business and product strategy, as well consider major organic (new product development) and inorganic (business development) growth initiatives. MDS Group offers deep quantitative and qualitative analysis of complex strategic initiatives. These engagements include the tools and methodologies to develop assumptions for business case, financial modeling, market and competitive analysis, regulatory and IP reviews, technology assessment, customer needs, and primary/secondary research sources to support hypothesis and establish initiatives.
Turnaround Consulting: Even in times less "interesting" than these, companies experience financial distress. Across our industries, companies are experiencing slowing growth or profitability constraints. MDS Group provides urgent, expedited response to assist preparing financial models, interviewing personnel, analyses of business functions, identifying expense reductions, writing business and tactical plans, conducting industry research and market analyses, and preparing company prospectuses. Working directly with you and your team, MDS Group provides an immediate impact on financial, operational, and strategic issues with a goal of quickly improving profitability and cash flow, sell a company, or attract additional investment.
Risk Management: You are protecting against your risks, using planning, procedures, and additional tools such as insurance. But you didn't go into business to manage risk. How do you know you are spending these resources wisely? MDS Group alleviates client concerns by supporting the risk management effort. MDS Group associates have reviewed corporate safety plans, evaluate the insurance program and your insurance brokers, benchmarking industry standards, and structuring effective personal and commercial protection plans. NB: MDS Group does not offer insurance brokerage services. MDS Group evaluates your brokers and their proposed coverages.
Sustainability / Environmental Support: In addition to business professionals, we are, as Viridian Advisors suggests, caretakers of the planet for our children, and their children. But few of us can fund an initiative that is not fully compatible with your business plan. So, as you seek to reduce your carbon footprint, MDS Group can help you achieve that goal while saving operating dollars and enhancing your brand. Whether a waste reduction initiative or recreating your standard operations, we can help make our planet, and your pocketbook, a little more green.
Contact us if you would like more information on any of our services.